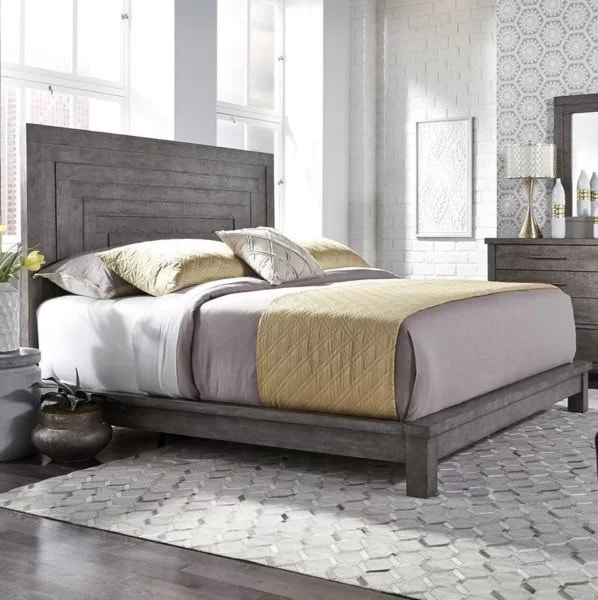 Is a Platform Bed Right For Me?
by Nick, Digital Specialist | April 23, 2021
Platform beds are very trendy these days, desired for their clean lines and their style. But there are pros and cons- is this type of bed right for you?
---
There are a ton of different options for a bed frame these days, ranging from a simple metal frame to an elaborate sleigh bed made of wood, and everything in between. One of the most popular bed frames that our customers ask for is the platform bed- but sometimes, the platform bed might not be the best choice.

First of all, what is a platform bed? It's a low-profile bed frame designed to raise your mattress off the ground and make it easier to get out of bed. Many bed frames are basically empty frames that require a boxspring to support your mattress, but a platform bed does not. The platform bed is essentially a flat deck on legs with a headboard built in. But what are some of the pros and cons?

Pros

- No boxspring required: Since the main feature of a platform bed is a flat deck, you do not need a boxspring to go with it. In fact, if you put a boxspring with a platform bed, it will be too tall to use! The fact that you don't need a boxspring with this frame will save you a little bit of money.

- Compatibility: the platform bed is compatible with basically any kind of mattress. It may or may not be compatible with certain types of foundations, but we'll talk about that later. Your platform bed is an especially great choice for a memory foam mattress because it provides a solid foundation for it to lay on.

- Storage: many platform beds offer added storage under the bed- sometimes on the side(s) and sometimes at the foot of the bed. This can be a great option if you're in a smaller space and need as much storage- or if you have lots of stuff!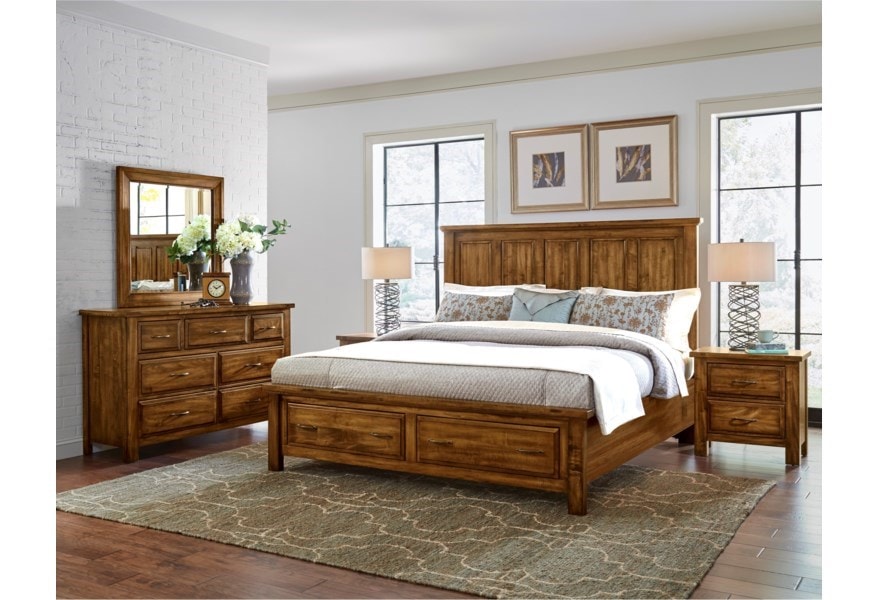 Cons

- Less flexibility and breathability: A platform bed provides a rigid surface for your mattress to sit on, but won't have as much give as a boxspring. This could result in pressure points when you lay down. In addition, boxsprings usually are made with a breathable fabric, which allows some heat to escape. If you're a particularly hot sleeper, the flat deck of a platform bed might not allow as much hot air to escape from your mattress.

- Adjustable bases: it is difficult (but not impossible) to use an adjustable base on top of a platform. Some adjustable bases can be used without the legs and on top of a platform deck but it adds to the height of the whole setup considerably. Confirm the height of everything before you commit!

- Cost. As mentioned above, many platform beds also offer an option for storage- these are always more expensive. These options would even be more expensive than getting a non-platform frame with a boxspring. That being said, a platform that doesn't offer storage would save you the cost of buying a boxspring with your new mattress.

- Style. Generally speaking, the streamlined look of a platform base will limit you to certain styles, such as modern, contemporary, mid-century modern, and rustic. More traditional styles might look a little odd with a platform bed.

All in all, a platform bed can be a great option for customers shopping for a new bed frame- just be careful not to fall into the trap of buying it because it's trendy!
---